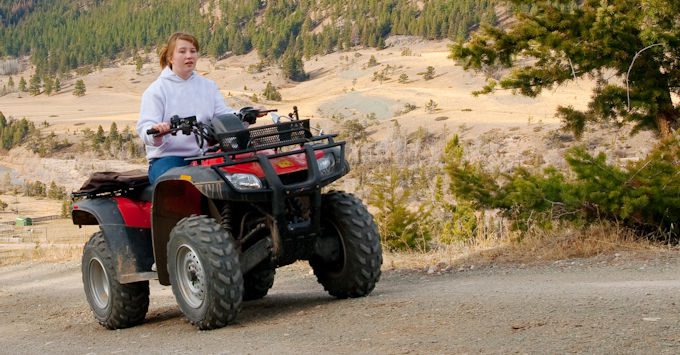 Do you know what your ATV or UTV insurance policy covers? Do you even have coverage on your ATV or UTV? Many riders are unaware that their insurance policies may have gaps in coverage, and some have no coverage at all. Foregoing insurance or not knowing the details of your policy could prove to be a costly mistake in the event of an accident. Don't wait until it's too late to find out what your ATV insurance covers. Continue reading to learn more about coverage types and what type of insurance is right for you.
Adequate Liability Coverage
You take a risk each time you start your ATV, and you put others at risk when you take on passengers, let others drive, or take your ATV beyond your property limits. Some states have mandatory liability insurance laws, though the minimum coverage limits are often too low to provide adequate protection in the event of an accident. It is important to consult with an ATV insurance agent to discuss the amount of insurance that is right for you. Even if you do not live in a state with ATV insurance laws, you could still be on the hook for property and bodily injury damages if you cause in an accident. You should have enough ATV liability insurance to pay for the medical and property damage expenses of others, as well as your court costs should you be sued for damages.
Collision, Theft and Other Hazards
If something were to happen to your own ATV, could you afford to repair or replace it? Today's ATVs are high-powered machines that can easily cost $20,000 or more. If you financed your purchase, your lender might require you to purchase collision and comprehensive insurance protection until your ATV is paid in full. Repair and replacement costs for engines, transmissions, suspension, gauges, and electrical components can easily cost tens of thousands of dollars. A Collision Claim settlement will go a long way towards repairing or replacing your ATV should you have an accident.
ATVs are also at high risk of being stolen, primarily because thieves can simply roll them away. Thousands of ATVs are stolen every year, and only a small fraction of them are ever recovered fully intact. Comprehensive protection can help ensure your ATV is replaced should it be stolen.
Accessories, Trailers and After-Market Parts
ATVs come ready-to-ride straight from the showroom floor. Many riders, however, opt to purchase additional accessories to transform factory vehicles into customized off-road machine. Winches, grips, tires and hitches can help make ATVs more practical for use, and attachments can transform a standard ATV into a snowplow or even a lawnmower. The cost of these items can add up quickly, however. Be sure to tell your agent about all of your add-ons to make sure they are covered. Be sure to also tell him or her about any add-on parts and accessories, as well as the tools you use to store and haul them, such as trailers and ATV covers.
How Much ATV Insurance is Right for You?
No ATV insurance policy offers one-size-fits-all coverage. Don't guess when it comes to your ATV or UTV insurance needs. Contact our office to speak with an agent. We can help you evaluate your personal risk profile and find personalized coverage to meet your needs. Call today to request your free quote. We look forward to serving you soon.