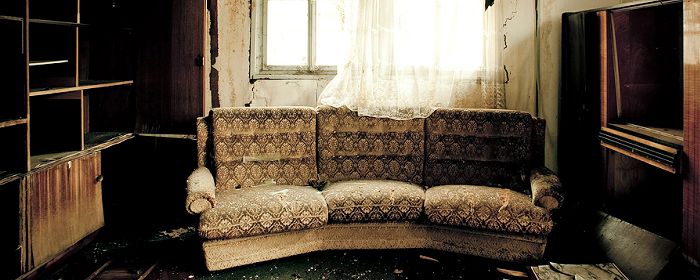 If you've ever shopped for insurance before, you know that there are a lot of options out there. Some are more expensive than others, some cover different types of damages, deductibles can vary, and more. One important detail of your policy that's good to know is how the insurance company will calculate how to reimburse you should you have a loss.
When you select an insurance policy, you may have the choice of insuring your personal property for the actual cash value or the replacement cost value. Though they may sound similar, they are two very different methods for calculating how much money you would receive if your property is lost, stolen or damaged.
Actual Cash Value (ACV)
Actual Cash Value is based on the value of an item as it exists today, with depreciation subtracted from the price paid for it new. It's like when you buy a new car: Even if your item was in pristine condition, its considered "used" as soon as you bring it home. A good way to think about this value is that it's what you might receive if you were to sell the item. An insurance payout for an item will certainly be less than the amount you paid for it and more than likely also less than the amount it would cost to replace it with a similar item that is new.
Replacement Cost Value (RCV)
Replacement Cost Value is based on the cost to fully replace your personal property if it is damaged or destroyed by a covered loss, regardless of when you purchased the item. For example, if your giant leather couch is destroyed in a covered loss, a Replacement Cost policy will pay the full price to replace it (less your deductible), whether you bought the couch six months ago or six years ago. You'll be compensated enough to replace your leather couch with a new one of a similar type and quality. With this type of policy you don't have to worry about making up for the depreciation that has occurred when replacing it.
Market Value
One thing to note is that when it comes to your home itself, market value is different from replacement cost. For example, if you were to lose your house to a fire, and you insured your home only for what you paid for it, you would likely be underinsured, and would not be able to rebuild a similar home with the proceeds from your claim. The reason being is that re-building a new home will most-often cost more than buying an existing home. This is due to increased cost of materials, labor, and other factors. For this reason it is important to work with your agent to determine an accurate replacement cost should you lose your home to a fire, windstorm, or other covered peril.
Getting the Right Policy
In most cases, unless your auto or homeowners insurance policy specifies that the property is covered for its replacement value, the coverage is for actual cash value. In most all cases, you can choose to endorse your policy to cover your personal property for replacement cost for a relatively small premium. Keep in mind, the better your coverage, the less you will have to pay out of your own pocket if disaster strikes.
It's also important to note that the purpose of insurance isn't to improve your situation. Insurance is meant to make you "whole" after a catastrophe. Keep that in mind if you ever find yourself in the unfortunate position of having to file an insurance claim.
Noah Insurance Group has locations in Amery, Osceola, Cumberland, Stillwater, and Forest Lake. Our agency began in 1982 as an independent agency. Because of this we maintain relationships and are familiar with products from a number of reputable insurers, which often results in lower prices and more choice for our clients. Benefit from our years of experience. We can advise you and find a reputable insurance company that offers the kind and amount of insurance you need.