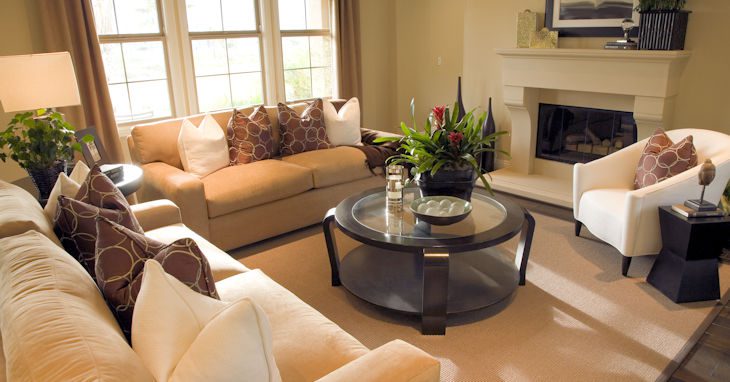 Home insurance is not meant to simply pay off your mortgage if something happens to your house. Instead, it should provide you with enough coverage to rebuild and replace your home and belongings if they are damaged or destroyed due to a covered event. Anything less could leave you with a major loss in the event of an unexpected claim. Of course, no one wants to be under-insured or overpay for coverage. So how do you know how much home insurance is enough? Continue reading to learn about important coverages available for most home insurance policies and how to determine how much of each you may need to protect your home and assets.
Coverage A – Dwelling
Your dwelling is more than a house; it's a home. If you have an HO-3 or HO-5 insurance policy, the structure of your house is protected against nearly all risks with only a few exceptions, two of which are earthquakes and floods.
Coverage
Having the right coverage could save you tens or even hundreds of thousands of dollars in repair and construction costs. It also ensures you do not fall short of the coverage you need for partial claims due to enforcement of the 'Co-Insurance Rule.' Under this rule, insurers may pay only part of your claim, docking your coverage if your home is insured for less than a certain percent (typically which is 80%,) of the actual replacement cost.
To calculate your Dwelling coverage needs, make sure you understand the purpose of your coverage and the factors that affect it. Ideally, your insurance will pay for 100 percent of the cost to rebuild your home in today's costs, as well as the expense of cleaning up any debris after your loss. On the other hand, your insurance limit should not be contingent upon the value of your property, which is uninsurable, or upon the price you paid for your home. Neither of those factors correlates to the cost of rebuilding your home.
For help calculating your Dwelling coverage needs, contact our office today.
Deductible
Insurers require homeowners to share in the financial responsibility of claims by paying a deductible. Though deductible options can vary widely between companies, most policy-holders decide on an amount between $500 and $2,000. Deductibles on the lower end of that spectrum can provide peace of mind knowing you will have minimal financial responsibility after a loss. Choosing a higher deductible, however, can provide upfront cost savings in the form of lower annual home insurance premiums.
Coverage B – Other Structures
Like your house, the other structures on your property need insurance protection. Often, insurance companies offer this at no additional cost for coverage up to 10 percent of your Coverage A limit. If you think you may need additional coverage for Other Structures, such as for a detached garage, swimming pool, or fence, talk with one of our agents about increasing the limits on your policy.
Coverage C – Personal Belongings
HO-3 and HO-5 insurance policies also include coverage for your belongings, although the extent of your coverage will depend on which policy you have. HO-3, which is often referred to as 'standard coverage' or 'special form' coverage, only covers damages and losses due to named perils. If damages occur as a result of an event not included in writing, the damages are not covered. Conversely, HO-5 insurance policies reimburse you for damages due to any hazard except the ones specifically excluded in writing. Both policies cover home contents for their actual cash value (depreciated value), but homeowners can purchase an endorsement for replacement value.
Although your insurer is likely to include default coverage for personal belongings between 50 and 80 percent of your Coverage A limit, we still recommend adding up the value of your belongings in a home inventory. This ensures your coverage is on track and also identifies any high-value possessions that exceed dollar limits and may require scheduled coverage. Not to mention, a home inventory can simplify the claims process when you need to declare a loss.
Loss of Use (Coverage D)
Another important coverage in your insurance policy is for additional living expenses that you may accrue as a result of being displaced from your home. Whether your family lives in a hotel for a couple of weeks or you need to rent an apartment for a few months, the added cost of rent, hotel fees, and restaurant meals can add up. Loss of Use coverage helps pay for these extra expenses, usually for an amount up to 20 percent of your Coverage A limit.
Continue reading part two of "How much home insurance is enough?"