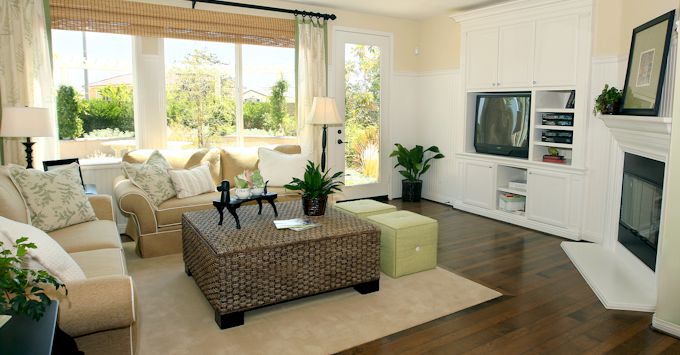 When you buy homeowners insurance or renters insurance, you're also buying personal property insurance. If you lost your personal property, such as furniture, electronics, clothing, jewelry, due to a covered loss, you likely would be reimbursed by the insurance company so you could replace them. That would include everything from your shirts and pants to your surround sound system and big screen television.
Personal Property Coverage Value
The part of your homeowners insurance or renters insurance policy that takes care of your personal property is often referred to as "Coverage C". While the maximum total coverage varies depending on the policy and who provides it, it is typically calculated as a percentage of the value of the residence. The minimum amount of coverage is usually 50 percent of the dwelling's value. However, some companies provide coverage be as high as 75 percent to 80 percent of the value of your home.
Because the amount of coverage is a percent of your home's value, the more expensive your home, the more coverage you have included.  The logic is that if you have a home that is bigger and more expensive that others, you likely have more rooms to furnish, more people living in your home, and therefore more "stuff" to insure. If you find that the value of your personal property is greater than that which is included in your policy, additional coverage can be purchased. Your eligibility and amount of coverage depends on your unique situation and the options that are available through the company providing the coverage.
Examples of Personal Property Coverage
It's obvious that you should contact your agent after a fire, tornado, or other covered disaster. If your home was burglarized, you'd call your agent right after you called the police. But did you know that you could call your insurance company if the airline losses your luggage while you're on vacation? Even if you're in another country? Personal property protection is with you, wherever you travel.
Motorized vehicles are generally excluded under your personal property; however items used to service and maintain your premise (such as lawn mowers, weed whips and hedge trimmers) are covered while on your premise.  Automobiles and recreational vehicles need to be insured separately.
Though some amount of business property may also be covered in the event of a loss, it would be very limited, if you had any coverage at all. If you have business property in your home, be sure to talk to your agent about a small business owners policy.
Value Of Belongings & Coverage Limitations
While it might seem tedious, the best way to determine the value of your belongings is to take an inventory of all the items in your home. Keeping receipts, recording model and serial numbers, and snapping photos of big ticket objects could be useful in the event of a claim. At a minimum, take a video of your home, opening all drawers and closets, and including your basement, attic, garage, and any out-buildings as well.
There are some special limits to personal property protection referred to as sub-limits. These sub-limits restrict how much you could be compensated for certain kinds of costly items, such as jewelry, fine art, firearms, even cash. The policy may also outline limits for how much can be reimbursed based on what happened to the property. For example, there will likely be a sub-limit if your firearms are stolen from your home than if they were lost in a fire. If you have many items that fall beyond the restrictions of your initial homeowners' or renters' policy, your agent can offer a quote for additional coverage or suggest for you to schedule this property.
Scheduling Personal Property
Scheduling personal property is a way to get it protection for the items that aren't fully covered under your standard policy. It's like a little extra protection package for these specific items that can be purchase in addition to your homeowners or renters policy to insure high-value items such as jewelry, firearm collections or art. The small price that you pay for the added coverage is well worth it.
Noah Insurance Group can help you understand your homeowners insurance or renters insurance policy, as well as assist with determining the value of your personal property. Speak with a representative today to get recommendations for what types and how much and personal property insurance would best fit your unique situation.