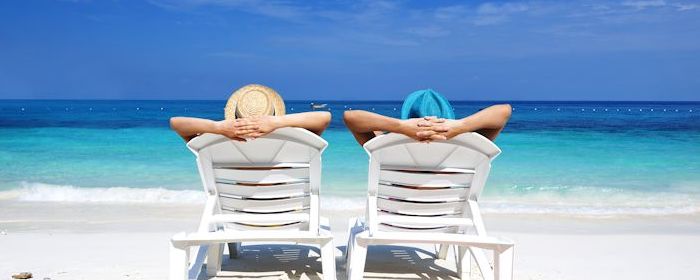 It's that time of year where many of us are sick of winter and ready for a week of fun in the sun.  While some of us fly to Mexico or the Caribbean, others will choose to stay in the states and enjoy a week on a Florida beach, or an Arizona golf course. Whatever the case, there are a few things that might not seem obvious when planning your trip.
Planning to get away
As we make our vacation plans we have to consider the standard care of our homes, make provisions for our mail and our pets.   We purchase our plane tickets and carefully make a list of all the items we need to bring along.   Of course with airline travel we are somewhat limited, but if we pack tightly we can easily big along everything that we'll need.
Upon Arrival
Depending on your plans, the first thing you may need to do on our arrival is to pick-up your rental car.  We receive calls all the time with questions revolving around renting a care, here are a few things you should consider:
Do I get the extra insurance or damage waiver? – While most standard auto insurance covers liability, collision and comprehensive coverage.  You must first ask yourself the question about exactly what your policy covers.   You can do this in advance of your vacation by visiting our office or giving us call to discuss the specific coverage your policy provides.   As your insurance agency, we can give you all the necessary information and advise you as to whether or not it would be practical or economical for you to take the coverage offered by the rental car agency.
What do I need to consider? – Even though your standard car insurance may offer complete sufficient coverage to repair any damage you may cause, you still have the risk of an accident causing lost rental opportunities you being charged with loss of use, or an admin fee of some sort.  If you are traveling outside the United States, you definitely will want to consider taking the coverage offered by the rental car agency as your own car insurance may not afford you coverage outside the United States.  Your personal items, such as cameras, cell phones, and tablets or laptops will be covered under your homeowners policy should they be stolen, however, it is not a good idea to leave them in the car when traveling as it only invites trouble.
What about using my credit card to pay for the insurance? – You should check with your credit card company in advance of your trip as many do offer the coverage but you must pay for the rental car with that particular credit card otherwise the insurance is not valid.  Some cards cover as primary insurance and others only as secondary thus a phone call to the credit card company prior to your trip is always advised.
Call us before you leave home
Anytime you travel, a good rule of thumb is to review your insurance coverage with your agent before you leave home.  In this way you will know you are covered properly and can travel with the peace of mind you deserve and fully enjoy your vacation.