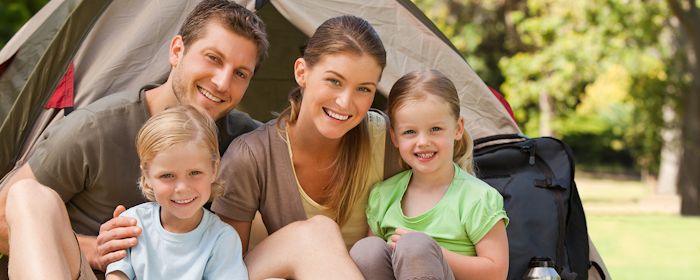 Ready to head out and enjoy the summer? Do you have . . .
Life preservers? Check.
Sunscreen? Check.
Fishing license? Check.
Away message on phone? Check.
Adequate insurance?
Hmmm. The last item is a little harder to answer but very important. Summer in Wisconsin and Minnesota is glorious, but accidents and loss are part of life. Make sure you remember the summer of 2014 for the fun, not for any uninsured losses.
Summer Presents Different Insurance Concerns Than Winter
If you head up to the cabin towing your boat and have an accident, your expenses will be greater than from an accident involving only your car. When you pack for vacation, you are toting a lot more than you tote to work each day. Vehicle plus trailer is more expensive to replace than vehicle alone. The kinds of accidents are also different—broken tow hitch, mechanical breakdown on the lake. Raising a sunken boat is all together different than changing a tire! If you travel by RV, the contents of your vehicle are much greater than a duffle bag of clothes tossed into your car trunk e.g., housewares. Also, your emergency expenses will be greater because if you have an accident, you might lose your vehicle as well as your lodging while your RV is being repaired. If you plan to live in your RV for an extended period, you should look into "full-timer's" insurance coverage. Some of these scenarios are covered, at least in part, by your existing homeowners and auto policies, but you need to know the details. For example, many homeowners policies cover personal property such as fishing poles, camera, and golf clubs when used away from home. The applicable deductible, however, generally differs if items are separately listed on a rider. There are also limits to coverage for certain personal property. Your homeowners often provides limited coverage on a boat—provided the boat is a particular type and size. Small sailboats, less than 26 feet long, are often covered, while a larger sailboat is not typically covered. Likewise watercraft insurance coverage depends on the horsepower of your outboard power. Understand your coverage for common situations:
If another is injured or another's property is damaged (liability coverage)
If the person responsible for damaging your property is uninsured or underinsured
If you need roadside assistance
Noah Insurance Group has locations in Amery, Osceola, Cumberland, Stillwater, and Forest Lake. Our agency was started in 1982 as an independent agency. Because of this we maintain relationships and are familiar with products from a number of reputable insurers, which often results in lower prices and more choice for our clients. Benefit from our years of experience. We can advise you and find a reputable insurance company that offers the kind and amount of insurance you need.