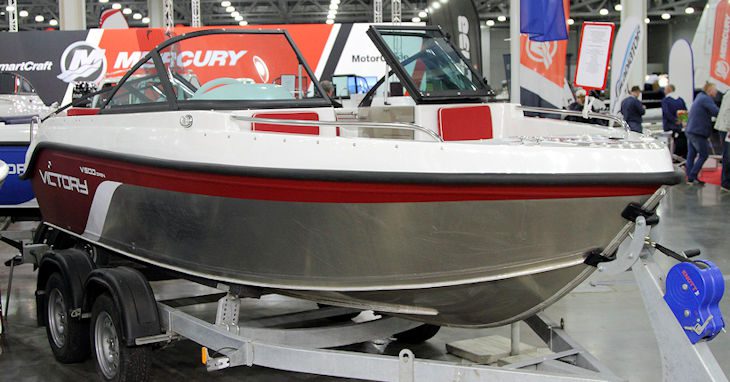 Thousands of people attended the Minneapolis Boat Show this past January, and now there are people across Western Wisconsin and Eastern Minnesota thinking about what boat is right for them. Buying a new boat is a big decision, so before you sign any paperwork, it is important to consider your options carefully. Doing so, you can be sure you are buying the right boat for your needs. Continue reading to learn about the different issues you should consider before you buy a boat.
Which dealer is best?
One of the first decisions you will need to make before purchasing the boat involves choosing the right dealer. Before deciding to work with any specific dealer, be sure to research the dealer's reputation by reading online reviews and/or asking friends who may have already worked with the dealer. You should also check into the services the dealer offers to customers after purchase, as well as the quality of the dealer's inventory.
What type of boat do you want?
The type of boat you should choose depends on your plans for the boat. For example, if you are hoping to use your boat primarily for pleasure, a sailboat or pontoon may be your best option. However, if you want to use the boat for fishing, you may be better off with a bass boat.
How big will your boat be?
All types of boats are available in different sizes. Purchasing a larger boat will allow you to accommodate more people when you go out on the water. However, a bigger boat is also more difficult to steer than a smaller one. In addition, having a bigger boat may change your transportation and storage options. Consider all of these factors as you compare boats of different sizes.
Will your boat be new or used?
When you purchase a boat, you can decide between a new boat or a used one. Both of these options have pros and cons. For example, used boats tend to cost less at first, but any upgrades or repairs the boat needs will increase the associated expense quickly. On the other hand, a new boat will cost more upfront, but it will also come with a warranty, and it is unlikely to need any immediate repairs or upgrades.
What type of motor do you want?
Several different types of boat motors exist. Before you select a boat, you will need to decide whether you want an outboard motor, inboard motor or inboard/outboard motor. You must also decide between a two-stroke and four-stroke motor.
Insure your boat
Regardless of the type of boat you buy, you will need to protect your investment with an insurance policy. Although your homeowner's insurance may provide a small amount of coverage, it may not protect you against damage or liability claims. In fact, certain types of watercraft won't receive any liability protection from your homeowner's insurance.
To secure adequate protection for your boat, please contact your agent to discuss what type of coverage is right for you.