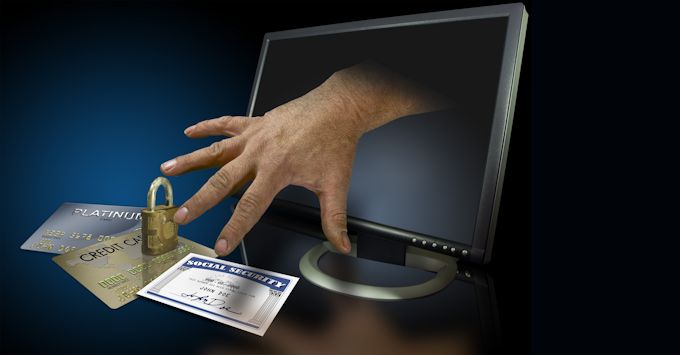 Identity theft continues to be the fastest growing crime in the country. In fact, more than 13-million people in the U.S. become victims each year. However, some states in the US tend to be suffering from this problem more than others. While Minnesota and Wisconsin are not on the list of "Top ten identity fraud states", we are not immune from falling victim.
Based on a Federal Trade Commission (FTC) report, there are several factors that contribute to why a particular state is being targeted over other locations. The FTC's report contained information relating to identity theft and fraud from all 50 states in the US. It was found that factors such as the employment index, population density and economic conditions played a key role in how much a particular city was affected by cases of identity theft. Cities with high unemployment, a large population of elderly people, and a high influx of tourists seemed to be widely affected, according to the data collected.
According to the FTC report, these are the top ten states to be the most affected by identity theft. They are listed in no specific order.
Identity Theft Top-Ten List
The state of Texas was found to be one of the worst affected in the list as the region suffered significant losses in the range of $101.4 million due to several reasons. 88 cases of identity theft were reported per 100,000 people.
Another badly affected state in the list is New Jersey. The state received 80.6 complaints of identity theft per 100,000 people. New Jersey reported around 7,000 cases of identity theft in the previous year, of which, around 18 percent were related to credit card fraud.
Arizona also made it to the list with 91.2 complaints of identity theft per 100,000 people. The high number of identity theft cases in Arizona is attributed to be the cause of the state's bad housing market. Identity theft was one of the key problems that cost the state $30 million.
California joined the list with 105.4 complaints of identity theft per 100,000 people. Around 40,000 cases of identity theft were reported. 23 percent of the cases were related to benefit fraud or government fraud.
Maryland reported 95.5 complaints of identity theft per 100,000 people. The number of reported cases was estimated to be around 5,660 with 19 percent being as a result of credit card fraud. This indicates a higher density of credit card fraud when compared to other states. The problem was attributed to the fact that Maryland has one of the highest credit card debts in the nation.
Delaware took its position in the list with 81.1 complaints of identity theft per 100,000 people. About 1 out of every 5 identity theft complaints were related to utilities and telephone fraud. This type of identity theft was observed to be quite high, when compared to the other states.
Michigan reported 97.1 identity theft related complaints per 100,000 people. The thefts were attributed to the low employment rate and also to the fact that the state was one of the worst hit during the financial crisis.
Nevada tied in with Michigan in terms of the number of identity theft cases reported. Just like Michigan, Nevada also received 97.1 complaints of identity theft per 100,000 people. A total of 20,062 cases of identity theft and fraud were reported in the city. The problem has been attributed to the state's housing crisis as well as its high rate of unemployment.
Georgia was on the higher side with 134.1 complaints of identity theft per 100,000 people. This translates to about 13,402 cases or reports of identity thefts. More than half the identity related thefts were related to benefits fraud or government documents, resulting in a higher percentage than every other state except Florida.
Last but definitely not the least, Florida comes in with the highest numbers. The state saw 192.2 complaints of identity theft per 100,000 people. This makes the state the worst affected in terms of identity theft. Florida suffers from a rising number of identity theft cases involving social security numbers. These numbers are stolen for the purpose of collecting false tax returns. Apart from the misuse of social security numbers, 40,000 cases of identity theft relating to government documents and benefits fraud were also reported in the state. This makes Florida the state with the highest percentage of such cases.
ID Theft Insurance
While there are things that we all can do to minimize the chance we fall victim to identity theft, there will always be a possibility that it happens to us. Identity theft insurance is one way to help with the added expenses associated with recovering from a case of identity theft. It can often be added to a homeowners policy for very little cost. To learn more about this coverage and its cost, contact your local agent at Noah Insurance Group.