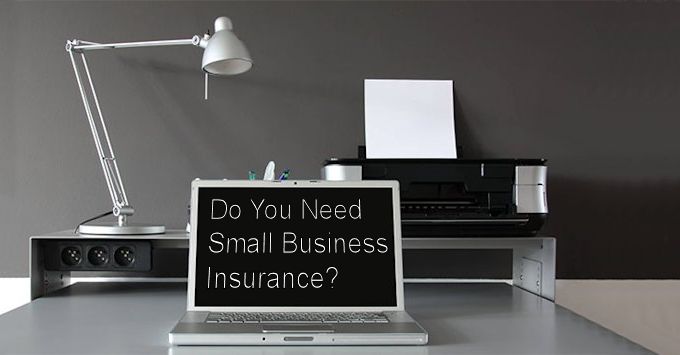 Have you come to the conclusion that it would be nice to have a little bit extra at the end of the month? Are you considering a side job to make ends meet? If so, you're not alone, many people have chosen to deliver pizzas, or use their car as a taxi service through companies like Uber or Lyft, to supplement their income. Others are spending their nights and weekends pursuing their lifelong dream of having their own small business. If you fall into one of these buckets, you might think that what you're doing isn't a big enough venture to need small business insurance. But the fact is, there's a good chance that you do need additional coverage.
Operating a business of any size without proper home-based business insurance, can leave you personally responsible for paying repair costs, medical bills, legal fees, lawyer costs, and damages awarded by a court of law. Take the example of hitting a deer while on your way to a client's place of business. The fact that you were in using your vehicle for business purposes at the time of the accident could mean that your insurance company is off the hook, leaving you responsible for the repair bill. Consider the same scenario but instead of hitting a deer, you hit another car. Instead of having to pay for your car repair, now you are responsible for the damage to the other vehicle as well as any bodily injury that was the result of the accident. The point is, if you have a small business of any size that demands the use of your vehicle, such as with making deliveries, operating as a taxi service, or simply visiting clients, you should talk with your agent about small business insurance.
So You Think You're Already Covered?
Many people believe that a home-based business or small service-based businesses doesn't need additional insurance. They mistakenly believe that incidental activities are already covered by their existing homeowners policy, renters' insurance, or auto insurance policy. However, if they looked carefully at their policies, they'd discover that most have a "business pursuits" exclusion that caps reimbursement for covered losses at just $2,500. That's not nearly enough coverage when you consider the liability exposures mentioned earlier. With regards to whether or not you have coverage on your auto policy, that depends. It depends on the particular language in your policy, as well as what type of business you're participating in. If you're delivering pizzas, you might be okay, but if you're hiring yourself out as a taxi, such as what many people are doing through services such as Uber or Lyft, you most likely don't have coverage.
What Type of Small Business Insurance do I Need?
Just as the scenarios discussed in this article have been as varied as the businesses and jobs they describe, there are different small business insurance options available, depending on the operation's unique needs. Someone who delivers pizza has vastly different needs than a small business that has a lot of equipment or that visits customers on a regular basis. Some policy options include:
Business Owner's Policy (BOP)
BOPs cover liability and property damage, as well as provide protection for loss of income and more. A BOP can also cover damages for incidents or hazards caused by the products you sold, or the services you rendered. Auto mechanics, contractors, electricians, plumbers, and other such small businesses would be good candidates for business owner's policy.
Home Office Policy
A Home Office Policy is a combination of a homeowners' insurance policy and a small business insurance policy. It offers less protection than a BOP, but can cover you for theft, a fire that destroys business equipment or inventory, lost income due to damage to the home, general business liability, and more. It has less coverage for off-site damages than a BOP. However, it might be an excellent choice for wedding photographers and other small businesses with limited exposures.
Business Pursuits Endorsement
This type of insurance is simply an endorsement added to your homeowners' insurance policy to expand its coverage to include business pursuits. Though this type of insurance would be perfect for some very small scale businesses. With that said, if customers visit your property, if you store a lot of inventory on site, or if you have a lot of costly equipment, this may not provide enough coverage.
Talk to an Insurance Agent Today
In addition to the policies listed above, your small business may also require commercial auto insurance, professional liability insurance, worker's compensation, or other coverages. To be sure you're properly covered, discuss your business insurance needs with your local Noah Insurance Group agent. He or she will be able to help determine just how much, and what types of additional coverage your small business needs.