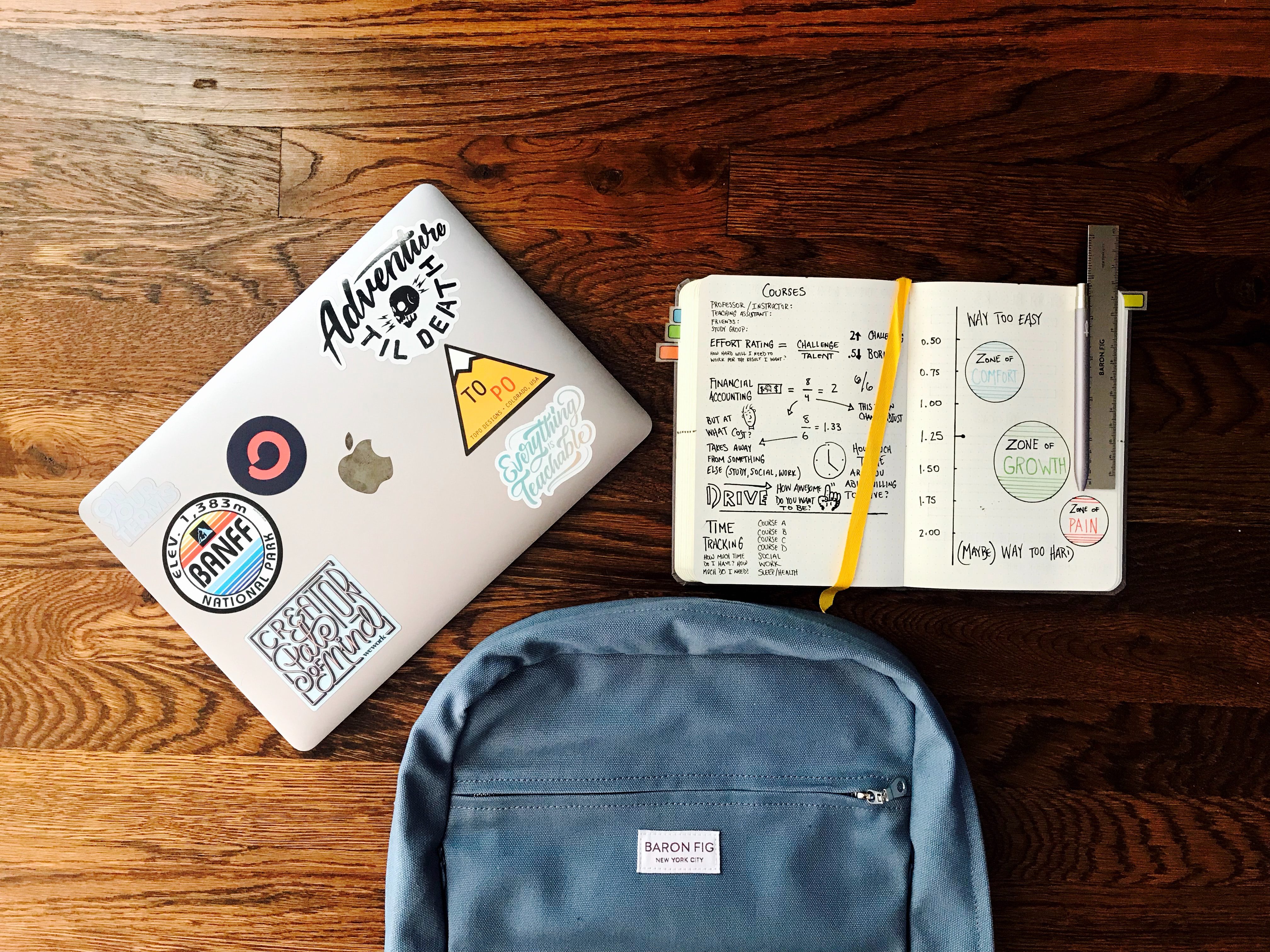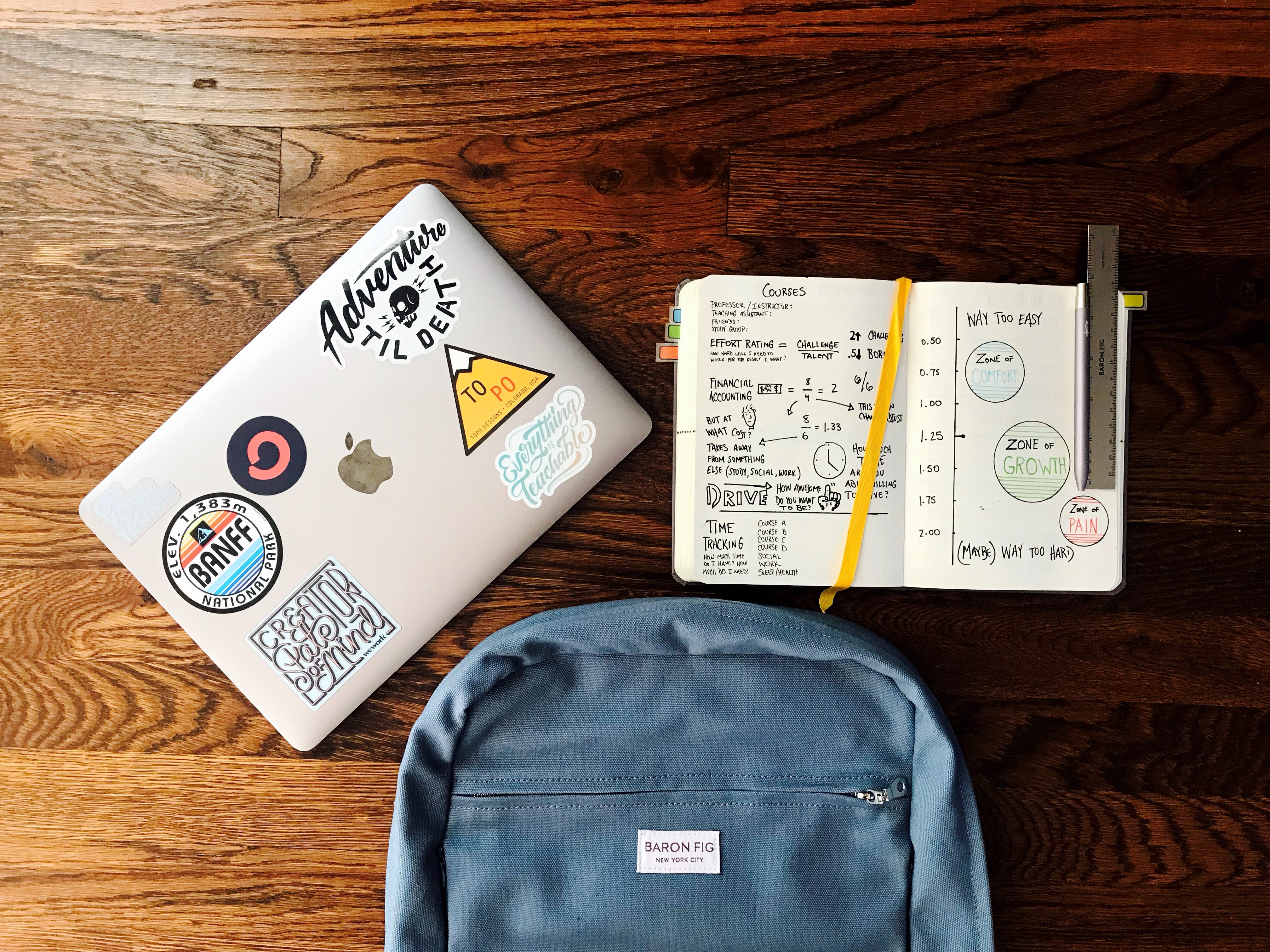 It's back-to-school time, and we have some tips for parents of children of all ages.  From how a backpack should fit, to a few last minute activities to fit in before summer ends.
Want to save money on school supplies?
Here are few tips:
Recycle and buy only what you need. Look around your house and see what you already have.  You'd be surprised at the different office supplies you have gathered over the years!  You don't use it anymore, and it will work great for going back to school.
Consider thrift stores. Thrift stores have tons of good finds when it comes to getting new clothes for kids (or yourself!)
Buy in bulk. Since school supplies are generally a good deal this time of year, consider buying some items in bulk in order to have replacements throughout the whole year.
Want some more tips on how to save money going back to school?  Click here.
How to educate your child on good posture and safety:
Are you buying a new backpack? It's important to know how a backpack can affect your child's back and posture.  A backpack should not weigh more than 15% of your child's weight.  Also, they should make sure they always use BOTH straps.  See how to fit a backpack right:
Does your student have a cell phone? Text Neck is a real problem!  See how much weight your head and spine have to hold when you look at your phone in different positions:
How do you sit at a desk?  Even though you can't control what type of desk the school has, you can teach your student the best way to sit in their chairs to benefit their brain and body:
Do you have a student athlete? Check out this interview on tips for preventing and treating sports related injuries.
Moving your student into college?
Does your personal insurance protect your college student? It's a good question! And the answer really depends on the type of coverage you have.  Usually, your homeowners insurance will have a percentage of your contents coverage that will cover items you have while you are away at school.  Call your Noah Insurance Risk Advisor to see what type of coverage you and your student has.
Besides knowing your insurance coverage, here are some tips to think about while moving your student into a dorm room:
Whether to loft the bed or not. Every college dorm room is a little different, but most of them have one thing in common: they are not very big.  AND you're more than likely sharing that space with at least one other person.  Lofting your bed gives you a lot more space in your room, as it makes the space beneath your bed livable area.  Think about creating a study space, or a place to store clothes outside your closet.
Getting a bed side organizer.  If you do loft your bed, think about getting a bed side organizer.  You won't have an end table up there, so you are going to want to have a place to put items.  Think of your cell phone, tissues, water bottles, or other accessories.
Chairs vs. futons. Everyone says to bring a futon to put in your room.  Futon's are great if you plan ahead of time with your roommate(s) and know where everything is going to go inside the room.  If you want more of a fluid layout, try some chairs instead!  Folding chairs are nice because you can pick them up if you decide you need a little extra space. Need space for yoga? Just move the chair! You can store extra chairs as well if you ever have friends that come over and visit.
A FAN. Especially if you are going to college in the midwest!  Most dorms don't have air conditioning because they are only lived in during the school year, which is the winter and colder months.  However, the first month or two of school is still a little warm, and having a fan can be a life-saver.
Extension cords and power strips. Dorm rooms can be a little short of plug-ins, and then when they are there, they are in the wrong spot.  Think about what you're bringing into your room and what needs to be plugged in.  You'll most likely have a phone charger, laptop charger, desk lamp, and a TV.  PLUS, if you're lucky, you might have to find a spot to plug in the mini-fridge, microwave, and coffee maker.
Find out some more tips about setting up a dorm room and what to expect while moving in from our friends at West Bend Insurance.
But it's still summer!
And if your worried summer is ending too quickly, check out these activities to do before school starts to enjoy what you have left of summer.
Still need a quote?  Click here!  Or call one of Risk Advisors at the location closest to you.
AMERY: 715-268-6624
CUMBERLAND: 715-822-3355
FOREST LAKE: 651-464-2168
OSCEOLA: 715-294-2510
PRESCOTT: 715-262-3216
STILLWATER: 651-430-0085
OR visit our website at www.noahinsurancegroup.com