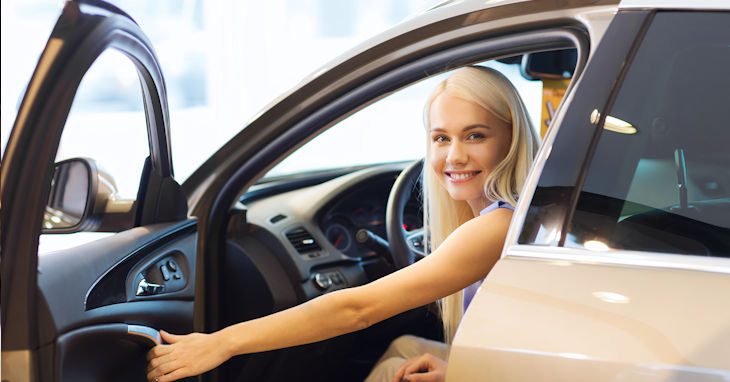 Being a parent means having huge responsibilities. After all, it is your job to protect the people who depend on you. Insurance plays a major role in parenthood; having the right coverage means protecting your family from major financial loss. At Noah Insurance, we've put together our best car insurance tips for Wisconsin and Minnesota families looking to maximize their insurance benefits. Continue reading to learn more about the 3 best car insurance tips for families.
Protecting Your Passengers
According to data published by the Insurance Research Council, approximately 1 in 7 drivers is operating a motor vehicle without car insurance. If your car is hit by one of these drivers, you may face challenges recovering your losses – particularly if the other driver has a low income and minimal assets. Imagine having to repair or even replace your own vehicle after an accident for which you were not at-fault. Worse, think of how quickly your medical bills could add up if you or the members of your family needed emergency medical care.
Drivers in all states are required to carry certain coverages that may include Uninsured Motorists, Underinsured motorists, and Personal Injury Protection. Regardless of which coverages, and what limits your state requires, they could prove to be a life-saving decision if your vehicle is damaged or if your family is injured in an accident. Medical payments coverage can assure your reasonable and necessary medical expenses are covered in an accident, whereas personal injury protection may also cover your rehabilitation expenses and lost wages. UM and UIM coverage can help pick up your bodily injury losses where your personal injury protection and the at-fault driver's liability insurance leave off.
Teen Drivers
Teen drivers are expensive to insure due to their high rate of accidents. Your teen will need car insurance whether he is driving with a learner's permit, operating the family car, or driving his own vehicle. If you plan to let your teenager drive, there are some ways you can cut your costs. First, waiting to get your teen a driver's license can save you thousands. Car insurance rates drop for teens with each year that passes after age 16. According to Forbes, your insurance rates could double when insuring your 16-year old. At age 19, the premiums may only be 50 to 60 percent higher.
Next, encourage your teenager to stay on top of his or her grades. An honor roll student may qualify for good student discounts. Many insurers offer as much as a 20 percent break on premiums for As and Bs or high college GPAs. Simply bring in your student's report card or transcript and request the discount.
Liability and College Savings
You have done the responsible thing and started saving for your child's college education. Whether you have it in a tax-sheltered investment account, a state-sponsored education plan, or stashed away in a basic savings account, all of the money you have squirreled away for college could be at risk if you face a major liability claim.
Take for example, a 45-year old father who accidently runs a stop sign, colliding into a minivan carrying a family of five. The collision causes injuries to everyone inside, including the family's primary wage-earner. The victims require surgeries, lengthy hospital stays, and several weeks of rehabilitation. The driver is sued for the family's medical bills, property loss, and lost wages – an amount exceeding the limits on his liability insurance coverage. A court judgment determines that the driver is financially responsible for paying the remaining liability damages out of pocket, forcing him to hand over thousands of dollars he spent years saving for his daughter's education.
If you have children, talk with your agent about ensuring the liability limits on your policy are enough. In many cases it's also a good idea to purchase excess liability in the form of an Umbrella Policy to protect your assets.
A Bonus Tip
If you have questions about what coverage you should have, what limits you should carry, or what insurance company is best for your family, let Noah Insurance Group help. We have offices throughout western Wisconsin and eastern Minnesota. Give us a call, or request a meeting, we'd be glad to listen to your concerns, answer your questions, and provide you with a free, no-obligation quote.