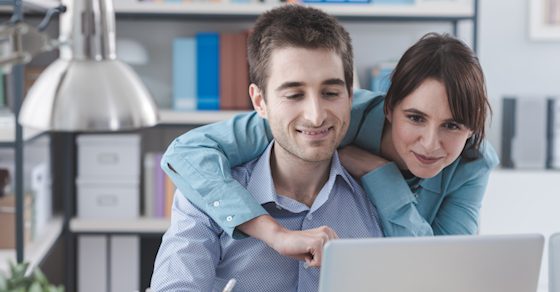 If you're like most people today, you are probably busier than ever and time is a precious commodity. The last thing you want to do waste your time calling multiple insurance companies to ask for quotes. Fortunately, requesting a quote online from multiple companies can be quick and easy – especially when you use an independent agent. Best of all, when someone else goes to work comparing policy options, you can spend your spare time as you wish. So when should you shop for a new quote? Continue reading to learn about the 5 reasons when getting a new online car insurance quote could be to your benefit.
1. You Have Paid Off Debt
Money talks. Unfortunately, debt does too. Insurers are becoming more precise in the way they evaluate driver risk. They use 'insurance scores' that weigh various factors – including debt obligations – to determine the likelihood of a particular driver reporting a loss. With some insurers putting more emphasis on debts than others, these factors can drive up costs when the time comes to renew. If you have experienced a significant change in your debt load, it might be time to request an online car insurance quote.
2. Time Has Passed Since You Last Accident or Traffic Citation
Accidents and traffic citations typically affect the price you pay for insurance and in some cases, your eligibility to get coverage at all. While you may not lose your coverage after a single accident, you might have noticed your premiums went up once your insurance company was informed of it. Fortunately, the formulas used to determine premium changes after accidents or risky driving behaviors begin to have less effect after 3-years or more. They also differ from insurer to insurer.
3. You are Buying a Home
You may wonder what buying a home has to do with your car insurance. The purchase of a home means the need for a homeowners insurance policy, whether you finance a mortgage or not. Insurers are vying for your loyalty and tend to offer significant discounts on both auto and home coverage when you purchase more than one policy from the same carrier. When you request your online home insurance quote, don't forget to ask your agent about a multi-policy discount for an online car insurance quote, as well.
4. You are Buying a New Car
For many drivers, buying a new vehicle means calling up the insurance company to switch the vehicles on an existing policy. Though it may seem like the most convenient solution, it could also be a mistake. A change in vehicles can significantly affect your insurance quotes from insurer to insurer – and not always in the most obvious ways. A new car, for example, may increase the insurer's cost of parts replacement and repairs, but it could also lower the insurer's risk if the vehicle is equipped with advanced safety features. When you take the keys to a new or new-to-you vehicle, take the time to get an online car insurance quote from your independent agent, too.
5. You Don't Have a Designated Agent You Can Talk To
One of the most important reasons to get an online car insurance quote from an independent agent is to gain access a dedicated insurance agent whom you can get to know and trust over time. Agents have an obligation to work in the best interests of their customers and provide assistance long after the ink on the policy has dried.
If you buy coverage without the help of an agent, it is easy to find yourself underinsured, over-insured, or even not insured at all against the things you may have assumed were covered in your policy. Working with an independent agent assures that you are partnering with someone who can help you field your options and compare multiple quotes from several of the state's leading insurers.
Visit our website to request your own online car insurance quote or contact Noah Insurance Group to speak with one of our helpful team members about your individual coverage needs. We look forward to serving you soon.