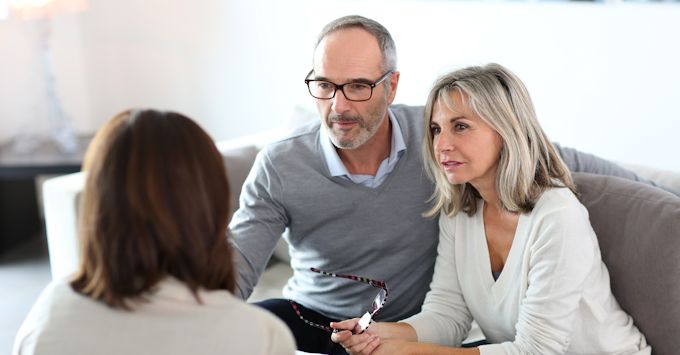 Previously, we outlined three ways that you can buy insurance: direct from the company, through a captive agent, or with an independent agent. In that post, we described some of the advantages and disadvantages for each, and wrapped it up by explaining a few reasons why we think buying through an independent insurance agent is by far the best way to purchase a policy. We just touched the surface of the many good reasons to buy from an independent agent. Read on to learn more reasons why you should consider buying from an independent insurance agent.
Personalized Customer Service
This might be one of the most persuasive reasons to choose an independent agent. As the label implies, independent insurance agents are "independent". Unlike an employee at a direct writer, or an agent that represents a single insurance company, an independent insurance agent works for you. Because of this, you will often times find much more personal experience working with your agent. Over time they learn more and more about your life, your business, and potential exposures that you may need to cover. When your life changes, they can move you from one insurance company to another if necessary to find a policy that works for you, in that particular time in your life. In the event that you have to file a claim, your independent agent can guide you through the process.
Providing for All Insurance Needs
Because independent insurance agencies work with multiple companies, they can likely provide a policy for any type of coverage you need. Most agents can offer policies for the basics, like home, auto and health; providing you fit underwriting criteria. But not all exposures are that straight forward. Oftentimes people don't fit neatly into the underwriting criteria spelled out by an insurance company. For example, maybe you have a swimming pool, or do some incidental farming. Maybe you have horses for recreational purposes, or serve on the board of a local non-profit. It's in situations such as those when working with an independent agent is nice. Whatever insurance needs you may have, an independent agent can usually find coverage for all of your ordinary and unordinary exposures.
Receive Multiple Quotes at Once
As mentioned earlier, working with a range of policy providers offers independent insurance agencies an advantage over buying direct or through a captive agent. Independent agents can be viewed as somewhat of an insurance "broker," who has associations with a variety companies, but isn't obligated to any specific one. Therefore they can provide you with several quotes for each coverage you require. As you can imagine, when you have more than one insurance company to choose from, you're more likely to find one that not only will provide the coverage you need, but at a cost that is more competitive than others.
Summary
It should be quite clear by now that working with an independent insurance agent has many advantages. They are working for you, not the insurance company, they are there to advise you on insurance matters, and they are there to make sure you're getting the right coverage at the best possible value.
If you're in the market for a new agent, Noah Insurance group has offices in Amery, Cumberland, Osceola, Forest Lake, or Stillwater. We can also be found online at noahinsurancegroup.com. Conversely, if you already trust Noah Insurance Group with your insurance needs, give us a review online! We'd appreciate any kind words that you might have to share with others.
Links for Facebook Reviews