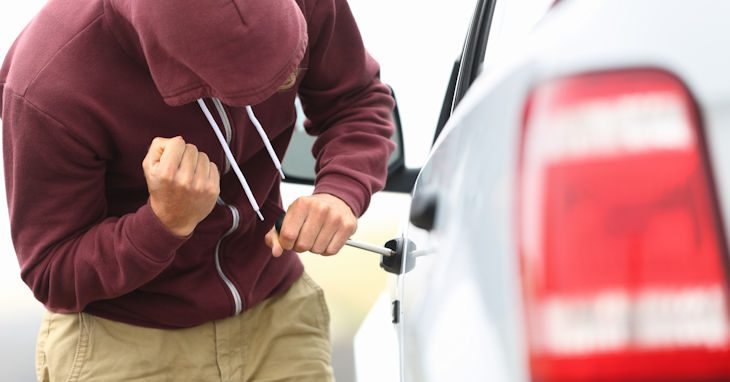 If you've ever reached the end of a holiday season and felt like it was all a blur, chances are you felt like you weren't paying attention to each unique moment the way you wish you could have. While you are caught up in the hustle and bustle, someone else may be paying closer attention than one would hope. Every year, thousands of people fall victim to thieves during the holidays, and we don't want you to be one of them. Continue reading to learn four ways crooks make off with your loot and what you can do to stop them.
Think Like a Crook
Most burglars are looking for a quick getaway. Unless they can break into your home or vehicle completely undetected, they are likely to forego the giant flat screen TV in favor of the smaller, portable and high-value items. That makes things like smartphones, jewelry, and tablets prime targets for intruders who need to be discreet.
To prevent theft of your personal belongings, always keep expensive items stored out of site. If you must keep high-value items in your vehicle, store them in the trunk. At home, put expensive items away, as many thieves only spend seconds in a home grabbing whatever they can find. Of course, always lock your windows and doors. When all else fails, remember that your homeowners insurance covers theft of your personal belongings, although there may be limits on certain items like furs and jewelry, and you will probably have to meet your deductible first.
Protect Your Shipments
Americans ship more than 1 billion – with a "B" – items between Thanksgiving and Christmas. That's a lot of stuff left unattended to on the front steps of your home. Instead of handing your purchases to thieves on a silver platter, consider alternative delivery options. For example, some retailers allow online buyers to have their purchases shipped to local stores at no added cost. Others allow items to be sent to designated pick-up locations near their homes.
Car Theft in December
Would-be thieves don't take a break from car theft just because it's the holidays. According to the National Insurance Crime Bureau, New Years Day is the number one holiday for car theft, with 2,184 cars reported stolen in 2013. Christmas Eve ranks sixth with 1,774 cars stolen that same year. In fact, the entire winter season presents an opportunity for thieves who watch and wait for cold drivers to leave their cars idling in their driveways or in a parking lot – even if just a minute. To avoid being victim to car theft, park in a well-lit area, lock your doors, and always take your keys. Never leave your vehicle idling for even a few seconds. Also, check to make sure your car insurance covers you against car theft. Your independent agent can help you find affordable car insurance that protects you against non-collision losses like theft.
When Thieves Un-Deck Your Halls
Lawn ornaments, Christmas lights, and other festive décor are popular throughout Wisconsin and Minnesota, and so is stealing decorations. While it might seem to be something that us Midwesterners wouldn't have to worry about, that is no longer the case. To avoid having yours taken, keep you most valuable decorations close to your house or a large window. Zip ties are helpful for securing your items to permanent fixtures, such as fences or railings, and you can use locking cords in your electrical outlets. For good measure, consider installing motion-activated lights around your property, which will help deter thieves year-round.