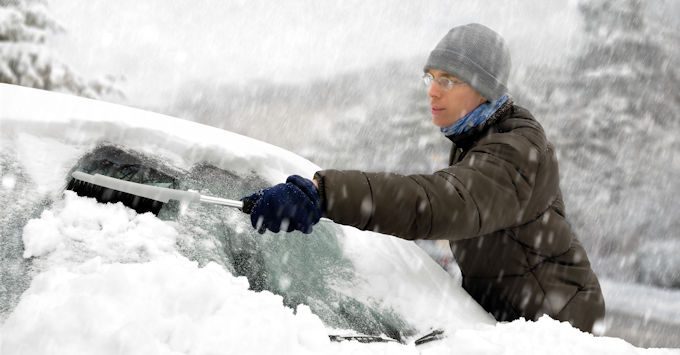 So far this winter has been different than any other in recent memory for sure. No snow and mild temperatures has some people happy, and others a bit disappointed. One thing is for sure, if you've gotten a late start on getting your home in order for winter, it's not too late to get started.
By taking the time to prepare your home and vehicles for winter can not only make things more safe, many of these items can save you money as well. Here's your winter break to-do list.
Preparing Your Home for Winter
Clean the chimney – Dirty, creosote layered chimneys are a common cause of chimney fires.
Reverse the ceiling fans – Ceiling fans should be pulling air upward during the winter months.
Wash and seal windows – Window sealing kits can keep the cold outside and the warmth inside. They can also prevent moisture damage to wooden windows.
Shut off or wrap pipes – Disconnecting hoses and shutting off the water supply to exterior water sources can prevent pipes from freezing and bursting.
Check the insulation in your attic.
Clean out dryer vent – clogged dryer vents are a common cause of fires.
Clean your gutters from leaves and buildup and come spring, they will be ready to take on the rain.
Check Smoke Alarms and Carbon Monoxide Detector – check the batteries and make sure you have a device in each room.
Preparing Your Cars for Winter
Check your battery.
Check your antifreeze.
Top off your windshield wiper fluid.
Replace your wiper blades.
Check the tire pressure.
Keep your tank full of gas.
Create an Emergency Kit for the Trunk Including:

An ice scraper
A shovel
A Flashlight and a fresh supply of batteries
Blankets
Matches
Extra clothes
Bottled water (consider storing this in a insolated cooler to prevent freezing)
Non-perishable snacks such as peanuts and granola bars are a good choice
By taking just a few minutes to check these items, you will be ready for the snow and cold that we'll be sure to experience before spring.
Merry Christmas and Happy Holidays
The Entire Staff at Noah Insurance Group