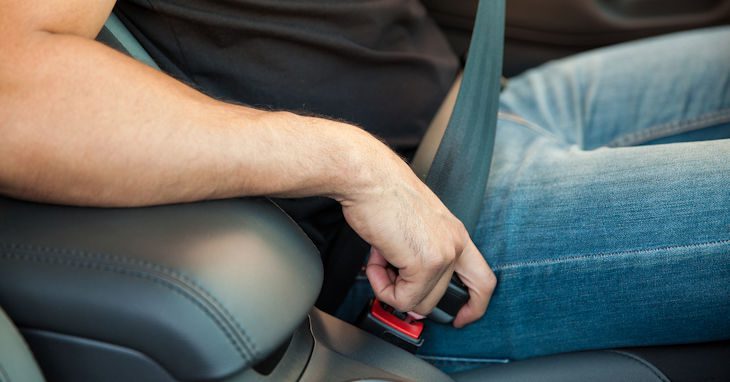 Here at Noah Insurance Group, we get to know our customers very well. We feel honored to serve the Western Wisconsin and Eastern Minnesota area, and enjoy contributing to the community around us. For us, coming to work each day is not just about helping you find the best car insurance rates, it's about lending a helping hand and showing you ways you can protect yourself, your family, and your future. In that same spirit, we are joining with the National Safety Council and thousands more in spotlighting National Safety Month and raising awareness about the many ways you can stay safer in your day-to-day life. Continue reading to learn some simple and easy tips.
Safety on the Road
Many dangers lurk out on the road. Whether you are commuting to work or just going around the corner to the grocery store, you take a risk every time you crank up the car. With thousands of collisions occurring every day, traffic accidents are the number one cause of preventable death in people ages 1 to 24. So how can you keep yourself and your passengers safer in the car?
Always buckle-up – even for short trips
Don't follow too closely to other vehicles
Never text and drive
Never drive under the influence of substances
Only drive while well-rested and alert
Avoid distractive behaviors, such as eating or putting on make-up while driving
Continue to drive with your teens, even after they are licensed
Share the road: always look out for pedestrians, bicycles, and motorcycles
Use extra caution in school and work zones
Take turns driving on road trips, or pull over to rest
Unfortunately, it is not possible to prevent every accident. There are steps you can take, however, to minimize your risk of losses if you happen to find yourself involved in a collision. We recommend working with an independent insurance agency like Noah Insurance Group to ensure that you have adequate coverage for your vehicle, as well as enough liability, uninsured motorist, underinsured motorist, and medical payments coverage to prevent financial devastation after an accident.
Safety at Home
Just like on the road, safety at home is a conscious choice you must make. You may think of your home as the safest place you can be. In some ways that is true, but hazards still exist. Falls, for example, are the number one preventable injury-related death in people over age 65. You can help prevent them by providing adequate lighting in stairways, and removing potential obstacles from your home, such as water hoses stretched across your walkway. Other hazards may also be hiding in plain sight, such as toxic chemicals or medications left within reach of small children. Even if you live alone, dangers in and around your home could pose a threat to those who visit it. You might even be sued if another person is injured on your property. Make sure you have enough liability insurance to protect your income and assets if someone takes legal action against you.
Protection You Can Count On
Safety is not something that just happens; it must be intentional. One of the easiest ways you can protect yourself and your family is by working with an independent insurance age to find coverage against the "what-ifs" in life. When you want to talk with someone you know and trust rather than a customer service representative on the other side of the country, you choose an independent agent. Here at Noah Insurance Group, we stand by our customers through thick and thin. We may not be able to prevent accidents from happening, but we can be your advocate, working to ensure you have access to all the coverage you need when you need it the most.
For more information about the ways we can help you protect the people and things that mean the most to you, contact our office today. We look forward to serving you soon.