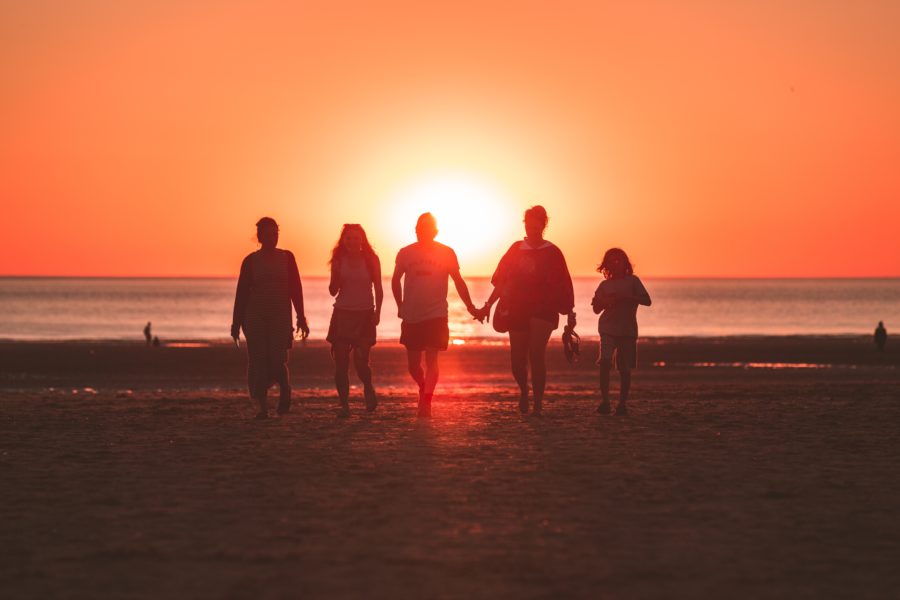 Reality of Life Insurance
Life Insurance can be really confusing, but we are here to help you understand exactly what you and your family need.  Whether you are looking for individual life insurance to supplement what you are getting through your employer, or you are an employer looking for long-term care options to give your employees, Noah Insurance Group advisors can assist you.  For now, we've written down the reality of life insurance.
Facts about Life Insurance
People overestimate the cost of life insurance. 59% of millennial's and 49% of non-millennial's guessed $500 or more (about $41 per month) when asked to estimate the cost of $250,000 of coverage for a healthy 30 year old . The actual cost is roughly $160 or about $13 per month.
2016 data shows 30% of US households (37.5 million people), have no life insurance. Life insurance is a crucial – if not vital – part of a personal finance plan.
Approximately 50 million US households (about 40% of the population) are under-insured, and say they need more life insurance. This is probably due to confusion about the different products and because people don't like to talk about their mortality. It's a tough subject. However, if anyone relies on you financially, you need life insurance!

Top Reasons for Life Insurance
Peace of Mind
Life insurance gives you peace of mind in knowing that your loved ones will be cared for even after you're gone. Without coverage — or without enough of it — your family may not be able to do all the things you've envisioned for their future, such as attending college or remaining in your home.
Final Expense
This is a permanent coverage that is usually under 100,000. It is used to cover funeral expense which on average is $15,000 or higher and cover any debt that is left.  To be honest, how many of us can really afford to pay for the funeral of a loved one?  Not only is it expensive, there is also the grieving process and handling the estate on top of it. Life insurance helps mitigates the financial burden.
Cover a Debt
Life insurance is sometimes required by banks to secure a loan.  An example would be a mortgage, or a loan balance for farm equipment. They want to make sure the loan is paid in the event you would die.  This policy provides the money to pay off the loans and alleviates the stress to survivors. Normally, people would buy term insurance to cover this risk because the debt is only for a specific period.
Pay Estate Taxes
This is especially true for farmers and business owners. The assets can add up quick when you look at land, house, buildings and machinery. If someone has assets over the exclusion for estate taxes (2016 federal exclusion$5,450,000 per person and 2 million for state), they will be taxed at a high rate for the excess. If life insurance is in place, it helps to cover any estimated estate taxes due. Since the taxes have to be paid in cash in a timely manner, having that life insurance policy can keep the farm in the family. We hate seeing cases where land or other assets have to be sold to pay the estate taxes.

Different Types of Coverage
Term Life Insurance
This is the simplest and least expensive form of all life insurance.  With this insurance, you have a death benefit for a certain period, normally 10 to 30 years depending on your age. You will have level premiums for this specific period of coverage. Some policies include conversion features, which allows the insured to convert all (or a portion) of the life insurance to permanent coverage without medical underwriting.
For example: Let's say we have a $300,000, 20-year term policy. Six years into the policy, the company introduces a new long-term care rider that can be added to permanent policies.  You decide to convert the term policy to a universal life policy with the rider.  With this company, you can select any amount to covert starting at $100,000 up to $300,000. You also get to decide if you want to cancel or keep the remaining portion you don't convert. This is a nice feature to have if you still need insurance at a later period. Especially if you had health changes, which many of us do as we age.
Whole Life Insurance
This life insurance was the first permanent life insurance policy created.  It is a traditional coverage that will last to age 100 or later, and endow at that age or at maturity.  This means your premiums or payments plus interest factor will create a cash component in the policy that will equal the death benefit at maturity age 100 or later. The premiums are expensive and you have little flexibility with this type of policy. Because whole life insurance policies are expensive and in-flexible, we have Universal Life Insurance.
Universal Life Insurance
This policy is also a permanent policy, but provides you with more flexibility.  It is subject to interest rate risk, but does come with DB guarantees now.  There are several variations available.
The easiest type is a "no lapse guarantee universal life." In this low interest rate market, the policy is not intended to build cash value.  However, as long as you pay the premiums as intended, you have a guaranteed death benefit for the age you choose up until age 120. The policy has a guaranteed interest rate set by the company. New policies today are about 2% (that's good in today's market.) Older policies had 4-5%. The company can change the rate monthly, but never below the guarantee.
The next type is the "indexed universal life." This also has a fixed interest component if you choose, but you can also choose to invest some money in the index market. Depending on the company, you may have more or less index options. This product can also come with guarantees on death benefit by adding additional riders or options.
Additionally, Long-Term Care Riders are offered on universal life coverage and can be used to pay for long-term care expenses. If you add the rider, you can use a portion (or all) to pay for covered long-term care expenses. It operates just like an individual long-term care policy, and has a 90-day period that you have to pay expenses. When used, it will reduce the death benefit dollar for dollar.
Variable Universal Life Insurance
This type of policy is also considered permanent insurance.  You can put premium dollars into sub-accounts which are mutual funds.  These policies are subject to investment risk and interest rate risk.  Normally the policies are funded with high premiums and purchased by individuals that like to hedge the market.
We know you still have questions, and we are ready to answer them. Call our Amery or Osceola office to get connected with a Benefits Advisor:
AMERY: 715-268-6624
OSCEOLA: 715-294-2510
Additionally, if you need a quote for your auto or home,  click here!  Or call one of Risk Advisors at the location closest to you.
AMERY: 715-268-6624
CUMBERLAND: 715-822-3355
FOREST LAKE: 651-464-2168
OSCEOLA: 715-294-2510
PRESCOTT: 715-262-3216
STILLWATER: 651-430-0085
OR visit our website at www.noahinsurancegroup.com