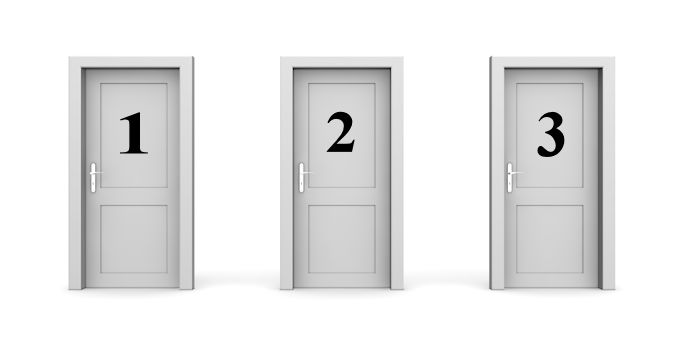 Every state has different insurance requirements and every person has different insurance coverage needs. If you live in Wisconsin and you own a car, you must carry a minimum amount of liability coverage. If you live in Minnesota, a different set of rules apply. If you are still making payments on your car, your bank or credit union will also require coverage for physical damage. If you are paying for a mortgage on your home, your mortgage provider will require you to have homeowners' insurance. And one last great example is the Affordable Care Act, which requires everyone to have a health insurance.
Insurance isn't just required by law, it's also a good idea for protecting your financial well-being. To get the best coverage for your money, you should be aware of the different ways that you can buy insurance, and how the way you buy insurance could affect your experience, coverage and costs. Read on to learn the three most common ways to buy insurance.
Buying Direct from the Insurance Company
Unless you've been living off the grid, you have no-doubt heard the phrase "Save 15% in 15-minutes". This is an example of buying insurance directly from an insurance company. This is usually done through a website or over the phone, without the assistance of an agent. The primary drawback to this method is that there is no one to answer your questions or advise you on the best policies for your coverage needs. Additionally, the only options available to you are the policies offered by the company you'll online with. While real people do some of the underwriting, and processing of claims, if you have questions or want to make changes to your policy, you likely will never talk with the same person twice. If you have to file a claim, you might get assigned a case worker, but once it is resolved, you'll probably never hear from him or her again. GEICO and Progressive are good examples of direct insurance providers.
Buying Through a Captive Agent
When you buy through a captive insurance agent, they can offer you professional advice on your coverage needs, but when he or she presents your options, they'll be limited to the types of policies available through one specific company. Captive agents can provide solid service for your needs, but they are "captive" to the interests of a single insurance provider. If you require coverage options that they don't offer, or if underwriting rule prevents them from issuing you the coverage, you will have to find another agent or agency to get the coverage you need. Though captive agents may offer reasonable prices from time-to-time, it could be a whole new ballgame if your insurance needs change, such as a change in marital status, have a baby, add a new driver to your policy or have to file a claim.
Buying Through an Independent Agent
Independent insurance agents can help you identify the coverage you need, and shop a number of different companies to find you the best deal available. They are not "captive" to just one company and they can offer you a whole new level of personalized service. Independent agents offer policies from numerous insurance companies, providing you a range of coverage options and underwriting rules. As you might expect, they will also offer several price quote options for each category of insurance policies you require, giving you the chance to get the most coverage for your dollar.
Benefits of Buying Through an Independent Insurance Agent
As you can see, working with an independent insurance agent is probably the best choice when it comes to buying insurance. We're not just saying that because Noah Insurance Group is an independent agency, we're saying that because we see the difference first-hand every day. We help families and businesses throughout western Wisconsin and eastern Minnesota with more than just insurance. We help them protect their financial well-being and provide them with peace of mind, knowing that they made the right choice.
The next time that you have doubts, or feel like you're ready for a little extra peace of mind, call on your local independent insurance agent. Noah Insurance group has offices in Amery, Cumberland, Osceola, Forest Lake, or Stillwater. We can also be found online at noahinsurancegroup.com.