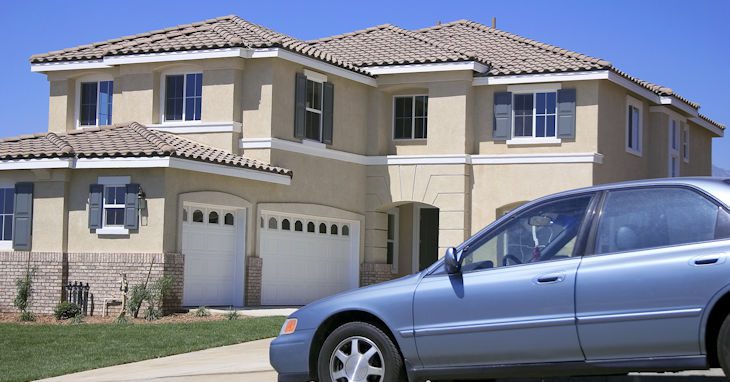 Are you looking for a way to save on car and home insurance without affecting your coverage? Even if you do not qualify for many of the traditional car insurance discounts, there is one way that you can streamline your coverage and save cash every month: Combine your home and auto coverage with one carrier. Doing so may seem counter-intuitive – especially if you are offered a great rate with another company. However, bundling discounts could shave hundreds off your annual premiums with savings that outshine quotes from competitors. Continue reading to learn more about the smart way to shop for car and home insurance.
Bundle Your Coverage and Save
It's a fact: you can save money by bundling your car and home insurance. Purchasing coverage from the same provider means activating a discount that could be worth as much as 5 to 15 percent on average. Nearly all Minnesota and Wisconsin insurance companies give some form of multi-policy discount, and it is generally available to people who combine auto insurance with some other type of coverage, such as homeowners, renters, or condo insurance.
It is important to keep in mind that bundling provides significant savings, but is not always the right choice. In some cases, purchasing independent policies from 2 or more providers delivers complete coverage with greater savings than are available from a single carrier. By working with an independent agent, you can easily weigh your options to determine which solution best fits your needs.
Package Insurance: Time and Money-Saving Benefits
Unlike bundled home and auto insurance, package insurance is a single policy that covers multiple types of insurance with a single, shared deductible. Not everyone qualifies for package insurance, as most insurance companies have high standards for this type of policy. However, those who do qualify may enjoy additional benefits and savings not available from individual insurance policies, including extended liability limits.
Package insurance can be an excellent solution for people who have multiple  or high-value assets to insure. Paying and managing several different policies can be frustrating – especially if they are through multiple insurance companies. When you combine all of your insurance needs into one policy, you can spend less time sorting through bills each month and more time doing what you love. Some of the insurance coverage available under a package policy includes:
Car insurance
Home, condo or townhome insurance
Boat insurance
RV insurance
ATV insurance
Umbrella insurance
Investment property insurance
Small business insurance
Valuables insurance
Identity theft insurance
And more
Package insurance can also help you save time when you need to file a claim. What would you do if a fire ravaged your home, destroying your car and the ATV in your garage? With individual policy lines, you would need to file 3 individual claims and likely pay 3 individual deductibles. Instead of juggling multiple claim numbers through several different insurance agents, you have access to a single insurance agent who will handle all of the claims against your package policy.
The Noah Insurance Group has offices throughout western Wisconsin and eastern Minnesota. As an independent agency, we serve our customers with quality service and dependable coverage from dozens of the most reputable companies on the market. We are familiar with package insurance, as well as bundling discounts available to our customers. Contact us for a free quote or to find out if bundled car and home insurance could be right for you.